About Us
By Arturo Galindo, Cert. Nutritional Therapist
Over 10 years ago I came across Linus Pauling book How to Live Longer and Feel Better. This book changed my life. At the time, I was suffering from many chronic diseases. I was also taking several medications. But then I decided to take the driver's seat of my own health, and help my family stay healthy.
And so I started my journey to learn about nutrition and vitamin C. This journey led me to the idea of a blog to share my knowledge and our family experiences.
Below you can find my qualifications, some information about my family, and how to contact us.  
"Never put your trust in anything but your own intellect ... always think for yourself." - Linus Pauling, only individual to win two unshared Nobel Prizes.
Arturo Galindo
Certified Nutritional Therapist
This certification gave me the necessary knowledge of all aspects of nutrition. Here's a certified digital printout of my Nutritional Therapist certificate.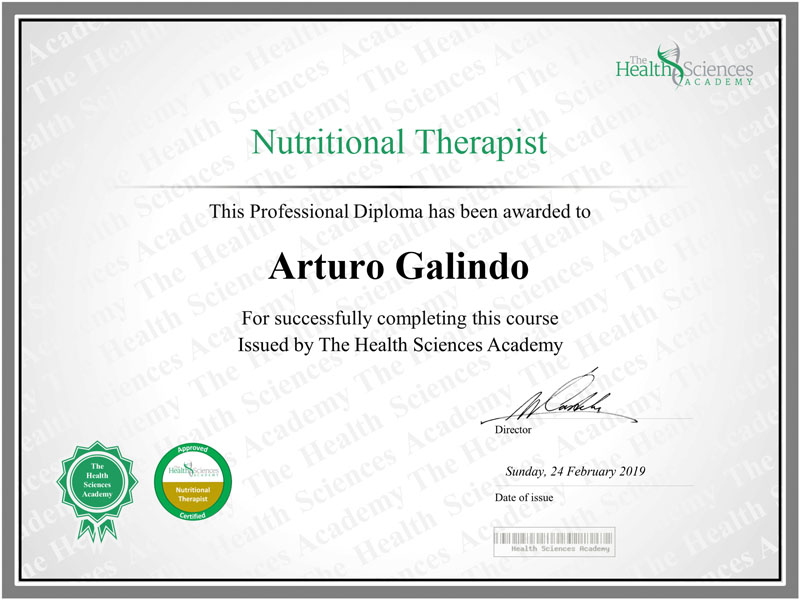 I completed my Nutritional Therapist certification in 2019 with The Health Sciences Academy, the largest online educator on nutrition sciences in the UK.


The certification covered the following areas of Nutritional Therapy:
Genetic adaptations to nutrition
Changing genetic expressions for better health
Switching genes on and off using nutritional therapy
How food changes your DNA
Free radicals and DNA damage
Antioxidant foods for longevity and disease prevention
Polyphenols and phytochemicals
Probiotics and fiber
Vitamin C Research and Experience
I have over 10 years of research and experience in vitamin C to prevent and fight disease. My family and I use nutritional and therapeutic doses of vitamin C to better help our bodies stay healthy. 
This gave me the confidence to start a blog with the goal to share our knowledge and experience.   
Vitamin C Research
During this time, I've done extensive research on vitamin C, or ascorbic acid. 
I read many  books from vitamin C experts
I read scientific studies published in mainstream and alternative medical journals to assess the risks and benefits of using larger vitamin C doses
I studied the science behind ascorbic acid and how it works inside the body
I studied vitamin C information available on government and non-profit organization websites
I studied the history of scurvy and "vitamin C" and how ascorbic acid became a "vitamin". And also why most likely most people need much more than trace amounts for optimal health.
I'm an active member and contributor to several social media groups that discuss the use of ascorbic acid to fight disease and maintain optimal health
Vitamin C Experience
Also during this time, my family and I reduced or stopped the use of drugs and their harmful side effects. We did this in large part through the proper use of varying doses of vitamin C in different forms. Doses that are right for our bodies.
We've used vitamin C alone or with other natural substances to better help our bodies fight disease. This includes the following:
Stop many viral infections, including colds, the flu, step throat, measles, and shingles
Control allergies, including hay fever and other seasonal allergies
Control heart disease, including high blood pressure, and low blood pressure
Control stress and anxiety
Support a healthy pregnancy, and control preeclampsia from prior pregnancies
Prevent cancer. There's a history of cancer in our families. We intend to help our bodies keep it under control by taking enough vitamin C.
Copywriter - AWAI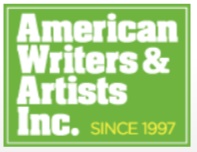 I completed the Accelerated Copywriting Program from the American Writers & Artists Inc. (AWAI) in 2018.
This program helped me with the content writing skills needed to write the content for my blog.

Computer Science
I completed my 4-year Computer Science degree in 1993. I have over 25 years of experience working as a technologist in different roles.  
I've worked for companies in the healthcare, telecommunications, and financial sectors... from Mexico, Canada, and the US.  And I currently work for a major company in San Antonio, TX.  
This experience is the foundation for my strong analytical and research skills.  
You can contact me using our contact us page. Also, below are other ways to reach out to us.
Arturo Galindo

Phone: (210) 706-0601
LinkedIn: My LinkedIn Page
OptimalC Facebook
OptimalC Pinterest
OptimalC Youtube
Twitter: @optimal_C
Contact us
---
My Family....
Lorena Galindo
Lorena carries a bachelor's degree in Accounting and is the editor in chief of our website.  Maria also has 20+ years of experience in children education and as an entrepreneur. She currently spends her time taking care of our beautiful children. 


Lorena Galindo
OptimalC Facebook
Twitter: @optimal_C
Contact us

Mariana, Leonardo ... and Gustavo
Mariana and Leonardo are the healthiest children. Leo is an avid soccer player and Mariana loves reading and art. They both take enough vitamin C every day and rarely get sick.
Note: My wife gave birth to our last baby on Dec 17th, 2019. Gustavo is the healthiest boy and weighed almost 9 pounds at birth. He had his first dose of vitamin C the day after he was born. (picture coming soon) 

We've prepared this short video for you.  You'll learn what our site is about and how you can use this information to improve your health...

Subscribe and Get Our Free eBook!

Important:  Ascorbic acid or vitamin C is more than a vitamin.
Why? It regulates many functions in your body to make sure they're doing their best job in keeping you healthy!